INDUSTRIAL SAWMILL WM1000
Process Massive Logs with Thin-Kerf Efficiency
Saws softwood, hardwood and tropical logs up to 1.7 metre diameter with high quality and efficiency.
DESCRIPTION
The Wood-Mizer WM1000 saws large softwood, hardwood and tropical logs up to 1.7 metres in diameter. This sawmill uses narrowband, thin-kerf blades to deliver higher log yields than traditional large-log sawing methods.
Heavy-duty, accurate, and easy-to-use, the WM1000 features a massive cutting head that moves along a twin-rail frame to convert large logs into halves, quarters, finished boards, or cants for resawing. The operator controls all cutting functions while standing on a platform that moves with the head and includes electronic setworks for accurate cutting.
The WM1000 uses thin-kerf, narrow band blades that are 50 mm to 75 mm wide, resulting in significantly improved log yield and less wood waste.
Built to last and run effortlessly in industrial applications, it easily integrates into existing operations with low installation costs. Simply extend the rails to cut longer logs.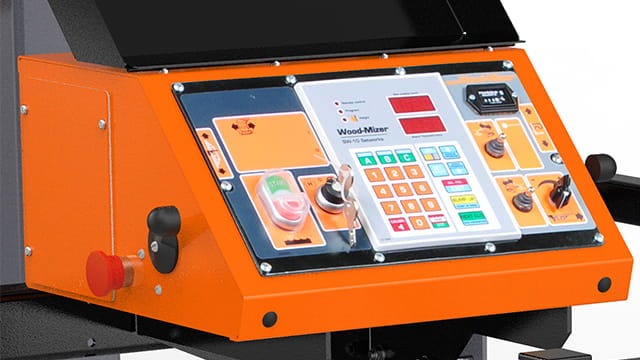 Control Panel with Setworks
The standard setworks increases productivity and accurately positions the head for the next cut.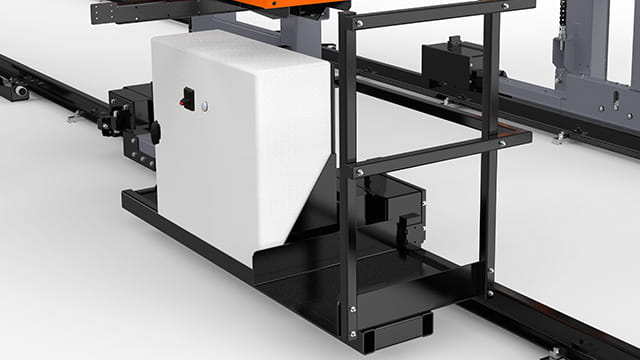 Ride-along Operator Station
Stay close to the action comfortably and safely with the ride-along station.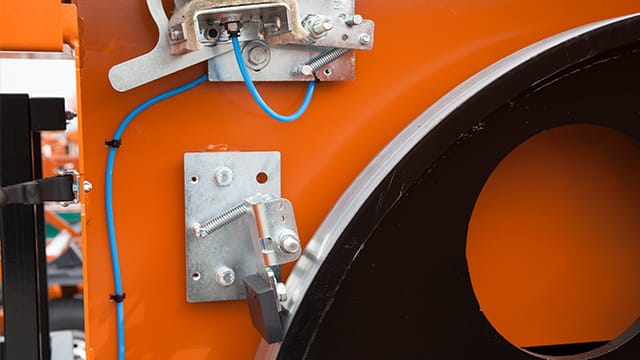 Blade Wheel Lubrication and Cleaning
A sawdust scraper and a heavy-duty lubrication pad cleans and lubricates the contact surface of the blade wheels.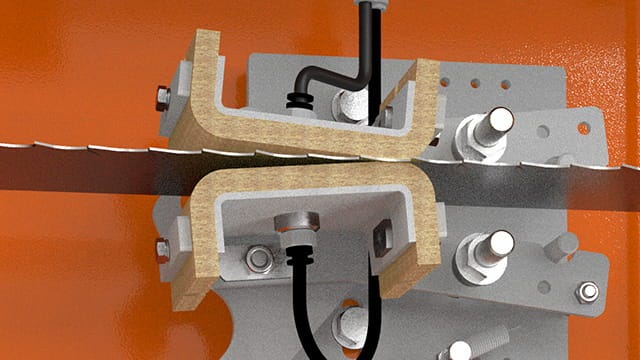 Blade Lubrication
The two-sided blade lubrication system cleans and reduces noise during cutting.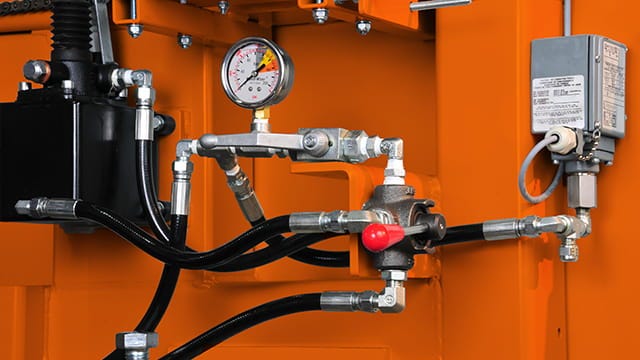 Blade Tensioner
The hydraulic system ensures constant tension during the cutting process.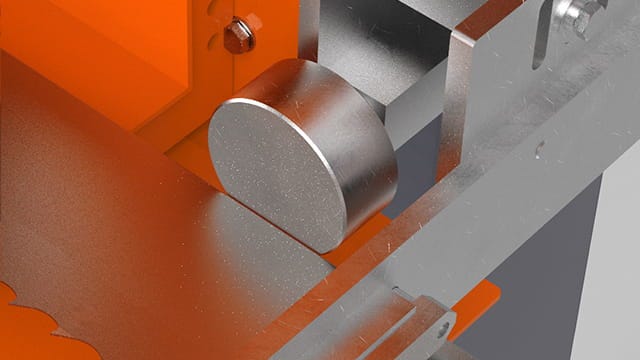 Blade Guide System
The use of double-carrying blocks reduces vibration and ensures proper support of the blade while cutting.
POWER SELECTIONS

Power Selections

22 kW (30 HP) Electric




30 kW (40 HP) Electric




37kW (50HP) electric

CUTTING CAPACITIES

Max. Width of Cut

170 cm (67′")

Max. Log Length

unlimited, based on rail length

Max. Depth of Cut

99 cm (39″)

Min. Log Diameter

30 cm (12″)

BLADE

Blade Length

9,800 mm (386″)

Blade Guides Style

Double Block Guides

Blade Lubrication System

Two-sided Blade Lubrication

Blade Tension System

Hydraulic Tension System

Blade Wheel Diameter

1070 mm (42″)

Blade Wheel Type

Crowned Steel Wheels

Blade Width

50 mm (2″)




75 mm (3″)

HEAD FEATURES & OPTIONS

Blade Guide Arm

Adjusted with Control Switch

Blade Engagement

On/Off Button (Electric Versions)

Head Up/Down

Electric Up/Down

Head Forward/Reverse

Variable Speed Power Feed

Setworks

SW Setworks

Operator Location

Ride Along Control Station

BED FEATURES & LOG HANDLING

Bed Rails

10 m Rails (Set of 2)

Additional Bed Options

5 m Rails Extensions (Set of 2)

MACHINE DIMENSIONS & REQUIREMENTS

Delivery Methods

Container or truck

Bed Construction

Twin Rail

Safety Standards

CE

Electrical Requirements

400V 50Hz 3Ph