Precision Table Saw with Large Capacity
Solid table saw for any workshop featuring large capacity and a minimal footprint.
DESCRIPTION
The MS300 is a solid precision table saw with large capacity and a minimal footprint, making it ideal for any workshop. Its cast iron base and wide sliding table enables you to achieve high accuracy and repeatability cut after cut.
With a large cutting depth, a 45 degree tilting capacity, and large rip capacity, it makes this saw ideal professional workshop. The base is made from cast iron for sturdy and stable operation. The sliding table runs on large ball bearings for smooth and accurate cuts. The angle and the height of the blade can be precisely adjusted. The board fence is micro-adjustable when you need absolute precision. The angled fence on the sliding table can be positioned on either side of the table, depending on whether you need to push the wood with the fence, or against the fence during the cut.
Various options are available like a SUVA blade guard and an extension for the sliding table. Chip extraction is located under the blade, and the blade guard can also be connected to a chip extractor. Additional material clamps and circular blades for various kinds of material are available.
If you need a compact table saw but also need truly professional accuracy and dependability, the MS300 is for you.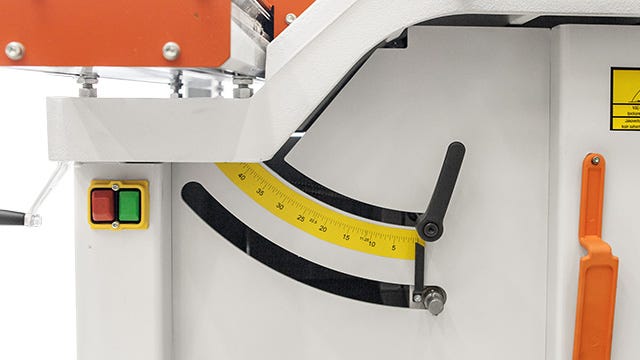 Blade Angle
Adjusts 0-45 degrees.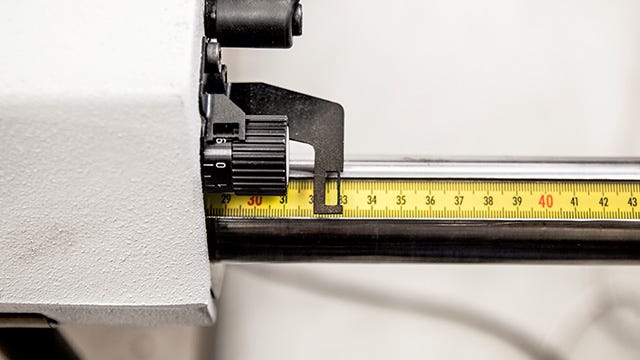 Board Fence
Adjustable to tenths of a millimetre.
Adjustable Angle of Sliding Table Fence
It can be mounted on both sides of the sliding table.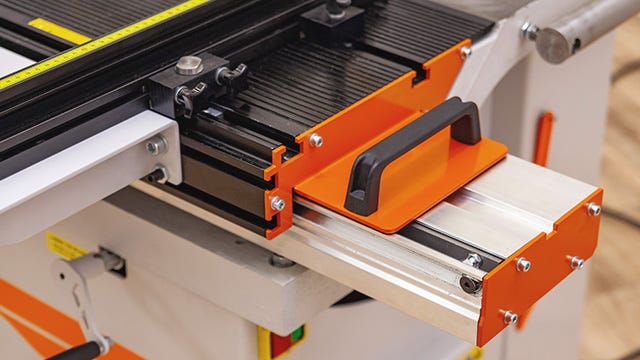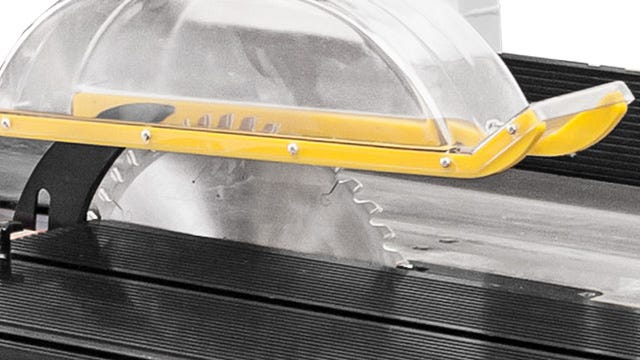 POWER

Power Selections

3kW (4HP) 3Ph electric




2.2kW (3HP) 1Ph electric

CUTTING CAPACITY

Saw Height

103 mm

Distance between saw blade and rip fence

800 mm

Sliding table length

1100 mm




1400 mm

Sliding table width

350 mm

Sliding length

1085 mm




1235 mm

Table length

900 mm

Table width (total)

750 mm

CIRCULAR BLADE

Blade Diameter

315 mm (12.4″)

Spindle speed

4400 RPM

Spindle diameter (standard)

30 mm

Blade Tilt Angle

0º – 45º

OPTIONS & ACCESSORIES

Options

Optional SUVA Guard




Extension tables for the rip fence 440 x 900 mm




Extra extension table for sliding table 500 x 350 mm




Clamping device for sliding table