Ultra-compact sawmill for maximum quality and affordability
An affordable sawmill for low-volume timber processing to support your business or hobby.
DESCRIPTION
The LT15START is the ideal affordable sawmill for straightforward timber processing with sturdy construction and simple features. Woodworkers, farmers, furniture makers, and builders who want to save money by producing their own sawn timber from logs will find that the LT15START will exceed their expectations for an entry-level sawmill.
The LT15START cuts logs up to 70 cm in diameter and 5.4 m long with the standard bed. In order to cut longer logs, bed extensions can be added to extend the sawmill bed to any required cutting length.
The sawmill features push feed and a manual crank for repositioning the blade for the next cut.
Thin-kerf blades require minimal energy consumption, so a 5.5 kW electric motor provides sufficient power to cut all wood types. A 14 HP petrol engine is also available on the LT15START.
Logs are secured to the bed by the three standard log clamps and six adjustable backstops. The head height is precisely positioned by a hand crank and cutting is accomplished by steadily pushing the sawmill head along the length of the log with light pressure. Once the cut is completed, the head is raised, and then pulled back and lowered into position for the next cut.
A water tank feeds lubrication directly to the blade to improve cutting performance and keep the blade clean. The adjustable blade guide arm keeps the blade well-supported while cutting various sized material. Blade tension is easily adjusted, and keeps the blade at the proper tension for cutting.
Popular Options
Optional log loading ramps aid loading large logs with spring loaded brackets. Easily cut longer logs by adding additional bed extensions.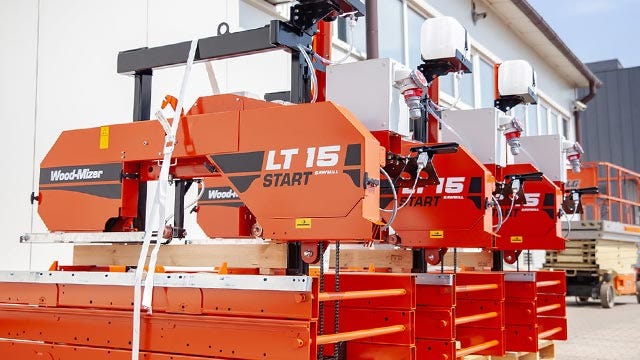 Easy Shipping
Ships on one pallet and assembles in less than a day.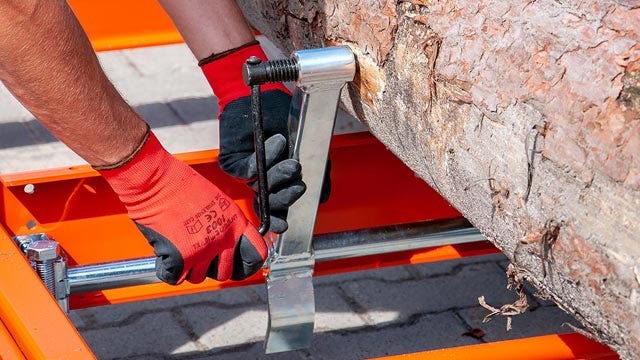 Three log clamps
Secure logs and allow you to cut as low as 25 mm from the bed.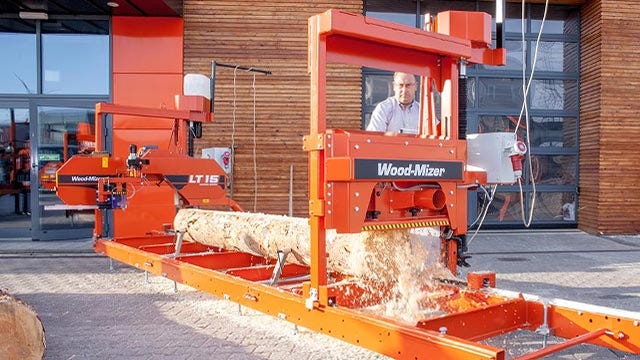 Plane and Mould Finished Beams
Saw logs and plane and mould finished beams by adding the MP100 Planer/Moulder to your LT15 sawmill.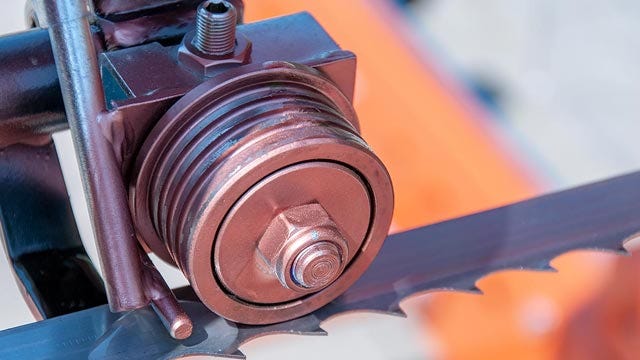 High Quality Blade Rollers
Fully adjustable and high quality guides manufactured by Wood-Mizer specifically for our sawmills.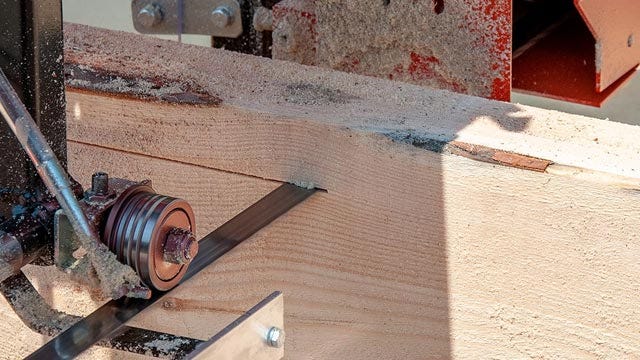 Thin-Kerf Wood-Mizer Blades
Cut hardwoods and softwoods with Wood-Mizer's wide range of blades.
Electric Motor Options
Choose from several electric motors to meet your requirements.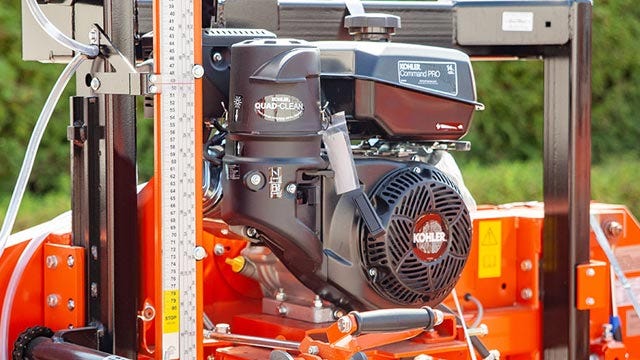 Petrol Engine Option
Plenty of power for cutting and results in a low power bill.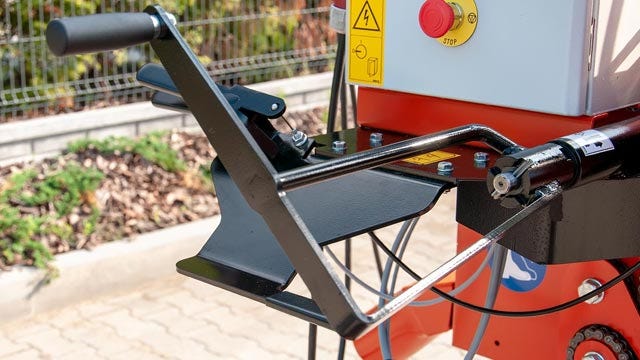 Manual Feed and Up/Down
Adjust blade height with the crank up/down and gently push the blade into the cut.
POWER

Power

5.5 kW Electric




7.5 kW Electric




14 HP Petrol (KOHLER Command PRO CH440)

CUTTING CAPACITY

Max. Log Diameter

70 cm

Max. Log Length

5.2 m (2 segments 2.7 m each, M2 Bed)




5.4 m (3 segments 1.95 m each, S3 Bed)




7.9 m (3 segments 2.7 m each, M3 Bed)

Max. Width of Cut

64 cm

Max. Cant Width

59 cm

Max. Depth of Cut

27 cm

HEAD FEATURES AND OPTIONS

Setworks

N/A

Head Up/Down

Hand Crank




Electric (Chain)

Head Forward/Reverse

Manual Push

Blade Guide Arm

Manual

Blade Lubrication

Manual Valve

Blade Tension System

Screw with Gauge

Debarker

N/A

Additional Options

N/A

Sawdust Collection Port Diameter

101.6 mm (4")

BLADE

Length

4010 mm

Width

32 mm




35 mm

BLADE WHEELS

Diameter

483 mm

Type

Belted

Blade Wheel Material

Cast Iron

BED FEATURES AND OPTIONS

Bed Construction

Twin Rail

Angled Bed Rails

N/A

Bed Extensions

Additional Bed Sections: 1.95 m or 2.7 m

Trailer Package

N/A

LOG HANDLING

Manual

S3 Bed (3 segments 1.95 m each): 6 Side Supports, 3 Manual Log Clamps




M2 Bed (2 segments 2.7 m each): 4 Side Supports, 2 Manual Log Clamps




Log wedge

STANDARD Hydraulic

N/A

SUPER Hydraulic

N/A

SAWMILL FEATURES AND OPTIONS

Frame Construction

Semi-Cantilever

Power Requirements

400 V, 11 A (5,5 kW)




400 V, 16 A (7,5 kW)

Standards

CE

Options

Log Loading Ramps




Cant Hook




Log Moulder/Planer MP100