Wide version of classic construction for bigger log capacity
The widest sawmill in LT15 range. Designed to be an affordable entrance to cutting large logs up to 90 cm wide.
DESCRIPTION
The LT15CLASSIC WIDE sawmill has the largest cutting capacity in the LT15 sawmill family. With the ability to cut logs up to 90cm in diameter, the LT15CLASSIC WIDE features a 28% larger capacity than the LT15CLASSIC. The WIDE model is based on the well known LT15CLASSIC sawmill and shares technical solutions in the head, bed and mast constructions.
The standard configuration comes with electric up/down head positioning which improves operator productivity and makes it very affordable to install electronic Setworks. Standard cutting length is 5.4 m, which can be easily extended to any required length thanks to a modular bed construction. The standard blade lubrication system keeps the sawmill blade, wheels and guide rollers clean to increase sawing performance.
Take advantage of the entire Wood-Mizer accessories range for the LT15CLASSIC WIDE by upgrading with a debarker to increase blade life, power feed to improve operation, Setworks to accurately control blade height and other accessories.
The sawmill is shipped on a single pallet with easy to follow assembly instructions and manuals. It is covered by Wood-Mizer's world renowned customer support and a 2 year warranty.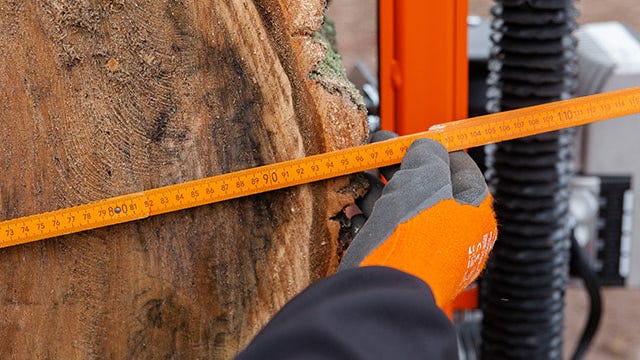 Large Cutting Capacity
Ability to cut logs up to 90 cm in diameter. Secure large logs safely with one log clamp per bed section.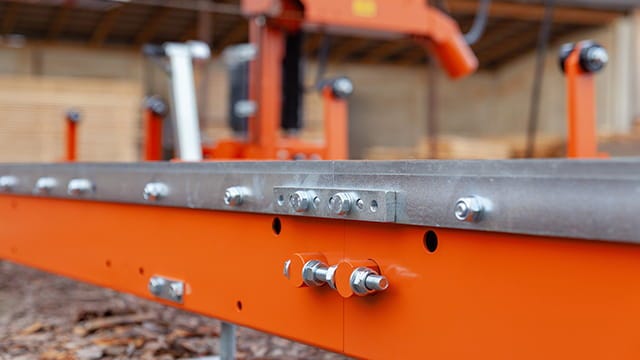 Steel Rails on Both Sides
Provide good support for head and thanks to galvanic zinc plating are more resistant.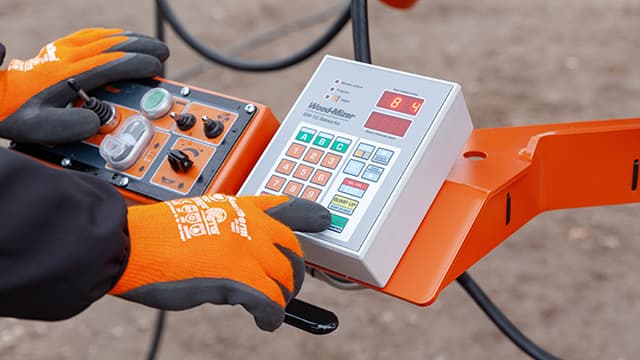 Ergonomic Controls
Control power feed, head up/down, debarker and Setworks all in one place with additional safety features.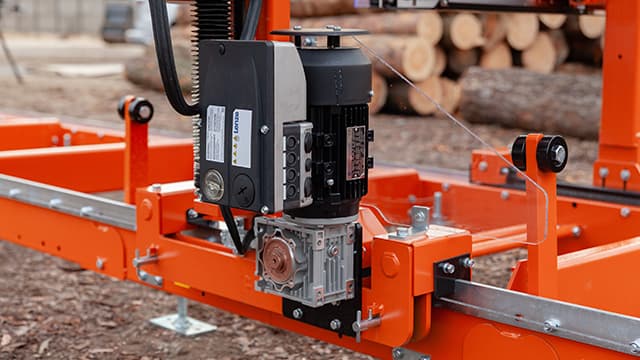 Optional Power Feed
Power feed with variable speed allows more efficient and less labor intensive cutting.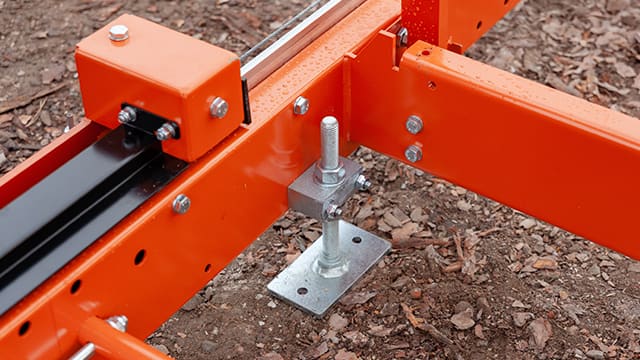 Adjustable Legs
Quick installation and levelling on uneven surfaces. Install up to 4 feet per bed section.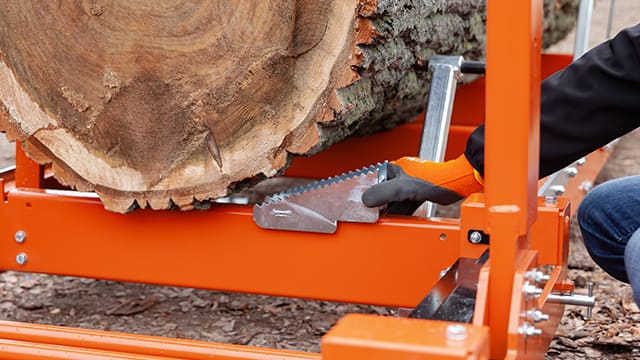 Log Wedge
Made from 6 mm thick steel, fits snug to position and level the log.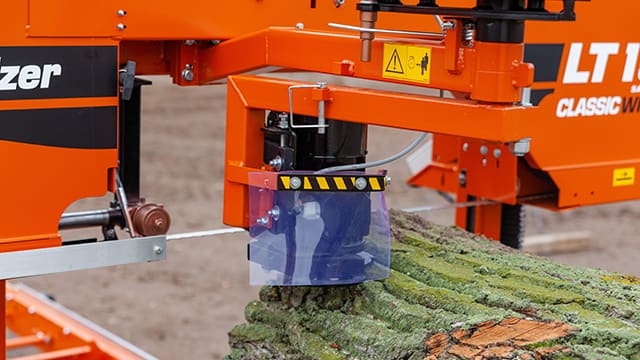 Optional Debarker
Remove the most abrasive part of the bark which usually holds dirt to extend your blade life.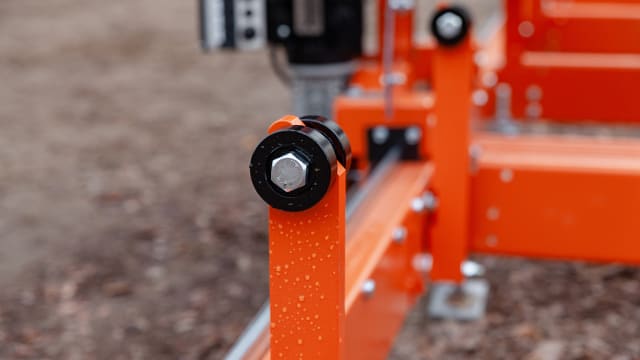 Side Support Rollers
Turn big cants easier thanks to metal rollers on top of each side support.
POWER

Power

11 kW (E15) Electric




25 HP Petrol

CUTTING CAPACITY

Max. Log Diameter

90 cm


Max. Log Length

5.2 m (2 segments 2.7 m each, M2 Bed)




5.4 m (3 segments 1.95 m each, S3 Bed)




7.9 m (3 segments 2.7 m each, M3 Bed)

Max. Width of Cut

90

 cm

Max. Cant Width



83 cm

Max. Depth of Cut




27 cm

HEAD FEATURES AND OPTIONS

Setworks

SW10

Head Up/Down

Electric (Screw)

Head Forward/Reverse




Hand Crank




Electric




Blade Guide Arm




Manual




Blade Lubrication




Electro Valve




Blade Tension System




Screw with Gauge




Debarker




Optional




Sawdust Collection Port Diameter




101.6 mm (4")




BLADE

Length

4470 mm

Width

32 mm




35 mm

Thickness




1,07 mm




1,14 mm

BLADE WHEELS

Diameter

483 mm

Type

Belted

Blade Wheel Material

Cast Iron

BED FEATURES AND OPTIONS

Bed Construction

Twin Rail

Angled Bed Rails

N/A

Bed Extensions

Additional Bed Sections: 1.95 m or 2.7 m

Trailer Package

N/A

LOG HANDLING

Manual

S3 Bed (3 segments 1.95 m each): 6 Side Supports, 3 Manual Log Clamps




M2 Bed (2 segments 2.7 m each): 4 Side Supports, 2 Manual Log Clamps




Log wedge

STANDARD Hydraulic

N/A

SUPER Hydraulic

N/A

SAWMILL FEATURES AND OPTIONS

Frame Construction

Semi-Cantilever

Standards

CE

Options

Log Loading Ramps




Cant Hook