Modular Multi-head Horizontal Resaw
Ideal for companies that need an affordable multi-head resaw, that can grow with your business.
DESCRIPTION
Ideal for companies that need an affordable multi-head resaw, the HR500 can grow with your business. 
From one to six heads, the HR500's modular design allows you to add more saw heads later, and produce up to six boards and one slab in one pass. For short cants less than 1.2m long or material with internal tension, a steel double roller option is available. 
A separate control stand holds all controls for the resaw. Blade lubrication and hydraulic blade tension are centrally located to increase productivity and ease of access. Standard, the resaw heads are adjusted with a manual screw. Setworks with electric up/down can be added optionally to boost productivity.
The saw heads tilt from 0°-8° to produce tapered siding products. These features allow the HR500 to produce not only pallet boards – its most popular use – but also siding, flooring, fencing, and more. For returning unfinished cants back through the resaw, roller tables are available for a manual cant return system. 
The base HR500 module includes two heads as standard. To extend the resaw, all that is needed is to add another two-head module and install a longer conveyor belt. The modular design makes transportation easier and less costly, as well as giving businesses the option to scale up their resaw capability.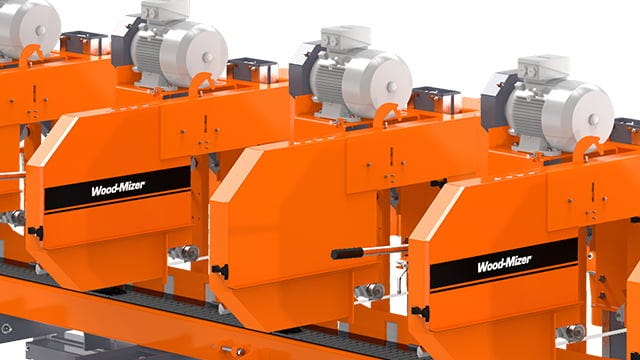 Modular Configuration
Start with the 2-head base and extend with one or two additional modules anytime in the future.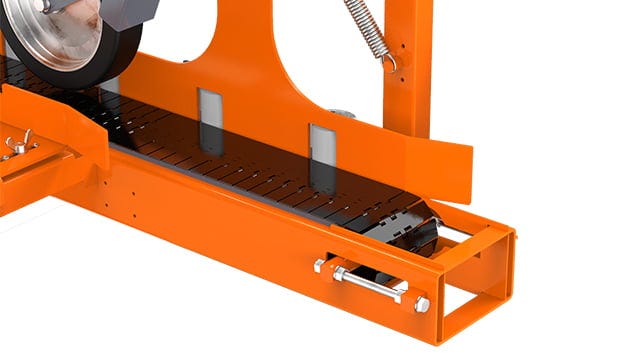 Steel Conveyor Belt
More durable than rubber belts for long term use.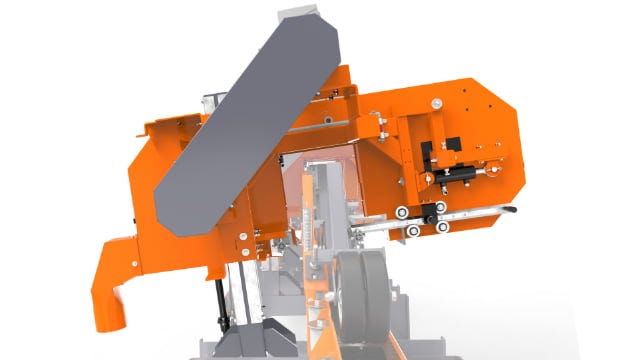 Head Tilt 0°-8°
Produce varied angled final products easily with the tilting heads.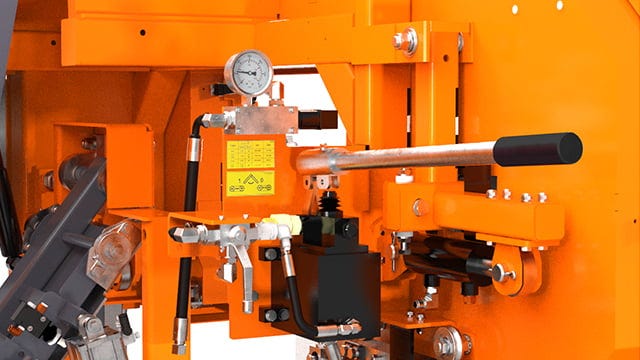 Centralised Blade Tension and Lubrication
Each module has centralised blade tension and lubrication for both heads.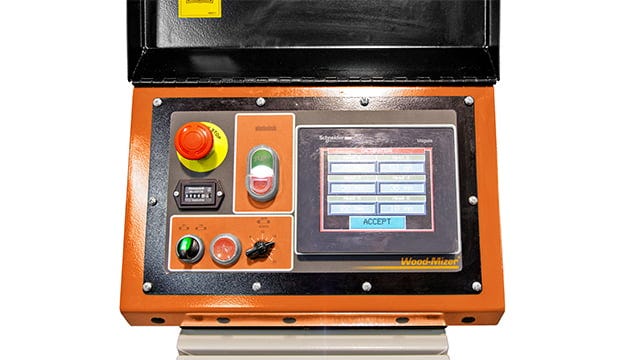 Optional automatic up/down
Increase operator productivity with the optional electronic setworks and electric up/down.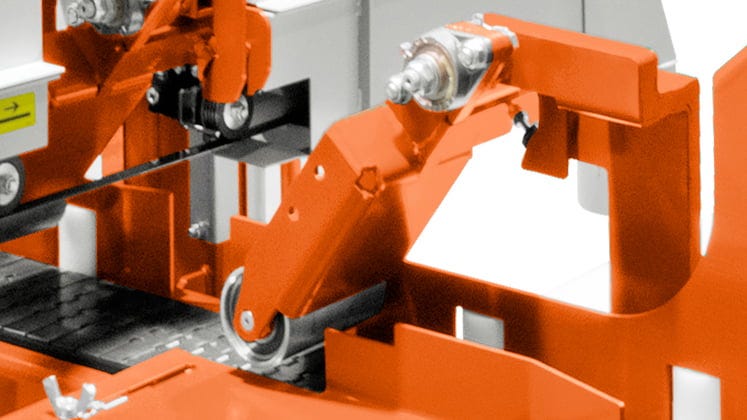 Double Roller Option
The additional rollers provides the stability to handle shorter cants less than 1.2 m long.
POWER SELECTIONS

Power Selections

7.5 kW (10HP) electric / per head




11kW (15HP) electric / per head

CUTTING CAPACITIES

Max Cant Width

.32 m (12 3/4″)

Min Cant Height

10 mm (0.4″)

Max Cant Height

400 mm (15.75″)

Max Cant Length

910 mm (11′ 9″)

BLADE

Blade Length

401 cm

Blade Wheel Diameter

600 mm

HEAD FEATURES & OPTIONS

Number of available cutting heads

1-6

Head Configuration

Horizontal

Head Tilt Angle

0º – 8º

FEED SYSTEM & OPERATION

Feed Speed

0-20 m/min (0-65 ft/min)

MACHINE DIMENSIONS & REQUIREMENTS

Sawdust Collection Port Diameter

150 mm

Safety Standards

CE