DOUBLE ARBOR MULTIRIP MR200
Basic and dependable twin-blade edger
Designed to quickly cut square timber into high-quality boards. By combining the MR200 multi-saw with an existing production line, you will save time and be able to produce even more boards from each square timber from your sawmill.
DESCRIPTION
The MR200 Multirip will increase the productivity of a sawmill, as well as save time and significantly reduce the amount of work needed to rip cants.
Reliability, accuracy, versatility and ease of use make the Wood-Mizer MR200 Multirip a profitable investment in large production plants.
The MR200 Multirip can be equipped with 12 circular saws on each arbor, significantly speeding up the cant-cutting operation.
The maximum width of the cut is 460 mm (18″). Considering its technical parameters, the machine is extremely compact. In its standard version, the MR200 Multirip is powered by two 15 kW (20 HP) motors or, optionally, by 18.5 kW (25 HP), 22 kW (30 HP) or 30 kW (40 HP) motors.
The feed speed is adjustable from 1.5 to 15 m/min.
The optional built-in chipper prevents by-products of the cutting process from clogging the sawdust-collection system, meaning operation is never interrupted by the need to stop the machine to unblock the sawdust extraction port.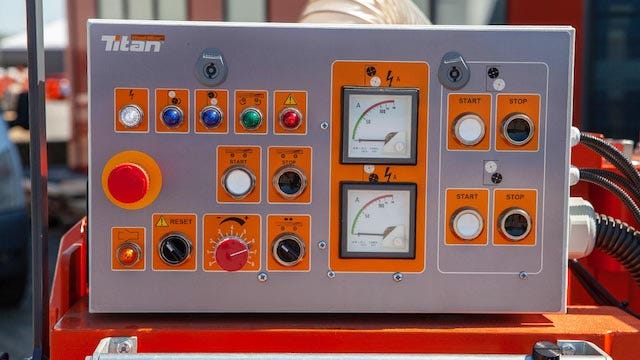 Control Panel
Two separate control clusters with ammeters for monitoring each arbor individually.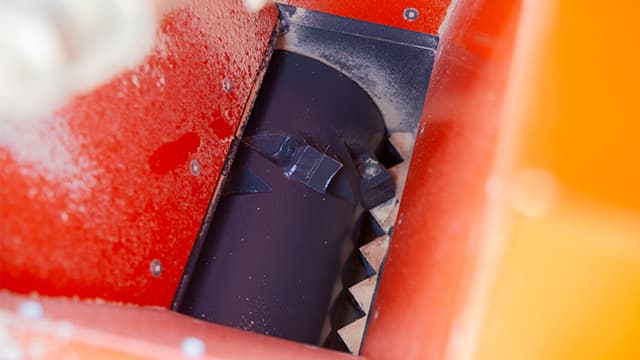 Optional built-in chipper
It protects sawdust chutes from clogging up and forcing operators to stop the machine to clean out wooden chips, offcuts and other debris.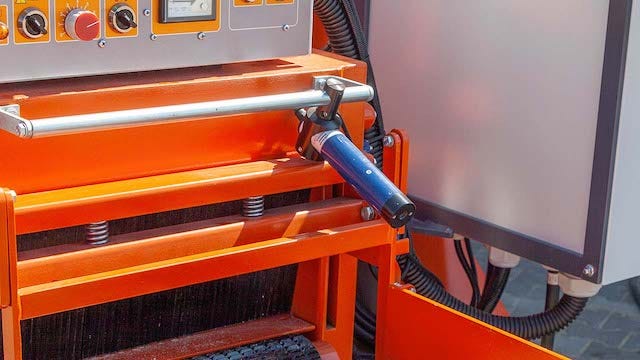 Laser Line
Helpful in keeping material straight and precise during cant feeding.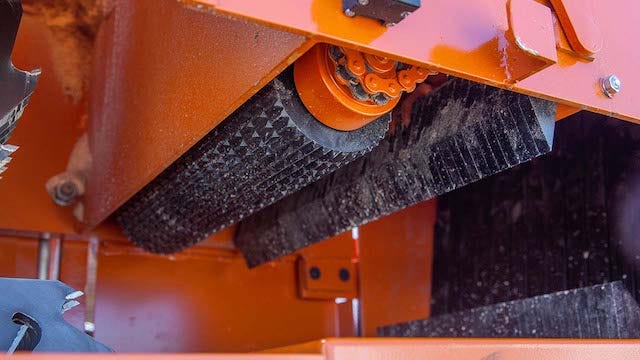 Three driven rollers (top/bottom) close to arbors
For effortless feeding of cants as short as 700 mm.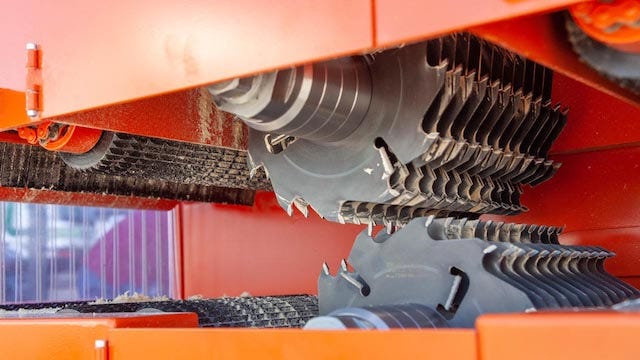 Two adjustable arbors
Both arbors can move up/down allowing for higher feed speed, which means increased efficiency of ripping.

POWER

Power

2 x 15 kW (20 HP) Electric




2 x 18.5 kW (20 HP) Electric




2 x 22 kW (30 HP) Electric




2 x 30 kW (40 HP) Electric

CUTTING CAPACITY

Max. Material Width

540 mm


Max. Board Thickness

200 mm

Min. Board Thickness

30 mm

CIRCULAR BLADE

Blade Adjustment

Manual

Number of Blades

Max. 12 per arbor (depends on material thickness and feed speed)

Diameter

200 – 315 mm

FEED SYSTEM

Speed

1,5 – 15 m/min

Motor

1.5 kW (2 HP)

EDGER FEATURES AND OPTIONS

Shaft Diamater

60 mm

Standards

CE