INDUSTRIAL TWIN BLADE BOARD EDGER EG400
Extreme, Heavy-duty Edging
Rugged board edger for commercial businesses that require a fast, accurate, and heavy-duty board edger.
DESCRIPTION
The EG400 is a rugged board edger that is at home in commercial sawing businesses that require a fast, accurate, and heavy-duty board edger. The EG400 edges material 700mm wide by 100mm high at 30 metres per minute, and smaller material at up to 54 metres per minute.
The remote operator's control console manages all edger functions, and can be repositioned as needed. The 22kW motor delivers plenty of power for softwoods and hardwoods. The edger automatically adjusts feed speed depending on the thickness of the board being cut. Two 400mm blades are mounted on a splined shaft and move in and out from the centre, allowing the use of an optional outfeed board conveyor.
Two lasers are standard on the EG400 for board positioning, and it is equipped with anti-kickback protection and other safety features including a perimeter e-stop cable and electrically interlocked safety covers. The standard infeed table is available with optional rip fences.
An optional tailer outfeed keeps the edged boards moving through the line, while enabling easy waste removal. Optional electronic setworks are available.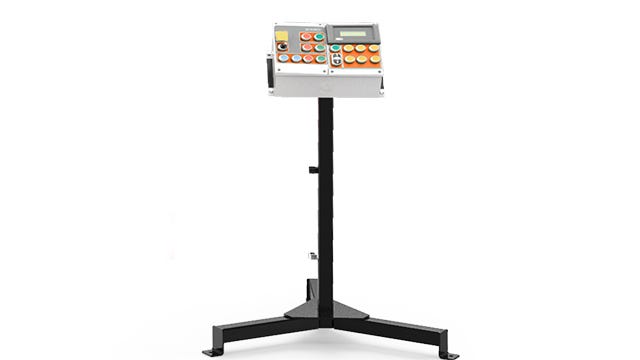 Optional Setworks
This option includes both the LED 2″ display and remote control.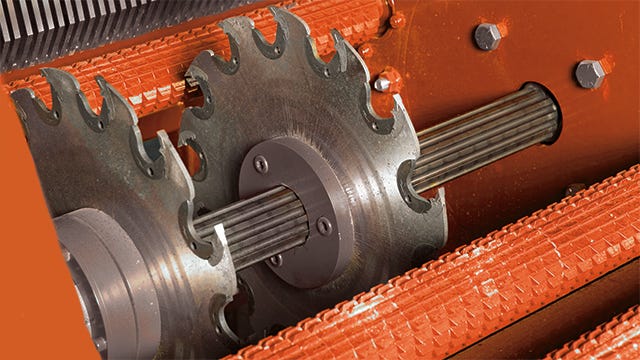 Two Moveable Blades
Easily access both 16" blades which move in and out from center on a splined shaft.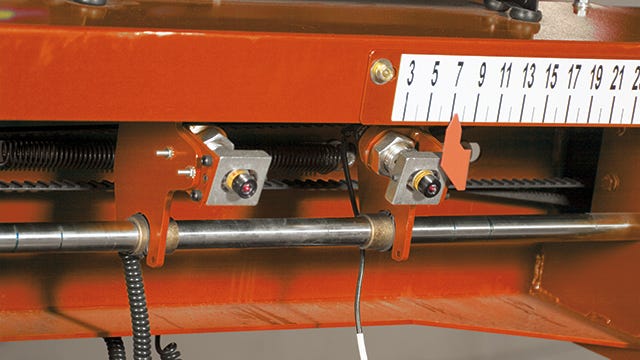 Two Lasers
Two included standard lasers help to determine correct board position, increasing yield and grade.
POWER SELECTIONS

Power Selections

22 kW (30 HP) Electric

CUTTING CAPACITIES

Max. Width of Cut

72 cm (28″)

Min. Width of Cut

76 mm (3″)

Max. Material Thickness

100 mm (4″)

BLADE

Blade Speed (RPM)

2320 RPM

Number of Blades

2

Blade Diameter

400 mm (16″)

Blade Kerf

7 mm (9/32″)




Blade Adjustment Method

Electric

Blade position

Two Centered Blades

FEED SYSTEM & OPERATION

Feed Speed

100mm (4″) material: 13m/min (44 Ft/Min)




50mm (2″) material: 24m/min (78 Ft/Min)




25mm (1″) material: 34m/min (111 Ft/Min)

Board Reverse System

Reverses feed rollers to eject jams

Board Kickback Prevention

Anti Kick-back fingers

Board Alignment

2 Lasers

Material Hold-down

Powered Steel Rollers

Operator Controls

Stationary Control Station

Setworks

Optional Setworks

Feed System

Rubber Infeed & Outfeed Belts

Options

Heavy-duty outfeed tailer

MACHINE DIMENSIONS & REQUIREMENTS

Width

1.6 m (64″)

Electrical Requirements

400V 50Hz 3Ph 70A

Safety Standards

CE