BANDSAW BLADE SHARPENER BMS500/600
Industrial Grade Blade Sharpener
The Industrial-grade construction and automatic features let you focus on efficiently sharpening large blade volumes.
DESCRIPTION
The BMS500 is designed to suit the requirements of high-production sawmills that sharpen blades continuously. It features industrial-grade construction, and automatic features that let you focus less on sharpening blades, and more on being efficient with your time.
The BMS500 sharpener will sharpen a blade from 25 mm wide to 75 mm wide and tooth spacing from 12.7 mm to 28.6 mm The BMS500 uses an industrial 203 mm diameter CBN wheel to sharpen blades, and the wheel rotates at 4250 RPM. The hood lifts up and the grinding wheel lifts out of the way for easy blade installation and removal. The hood features a viewing window and interior LED lighting so the operator can closely and safely monitor the sharpening progress.
The user-friendly control station includes a tooth counter display, variable grinding speed, and two modes: Set-Up and Run. The sharpener is quickly configured to stop after an exact number of teeth have been sharpened. A carbide scraper deburrs each tooth and the oil wiper pads clean excess oil off the blade automatically. Grinding oil is cleaned by a series of magnets that remove iron filings from the oil.
Designed by professional blade maintenance experts for quality and production, the BMS500 is the ultimate band blade sharpener on the market today.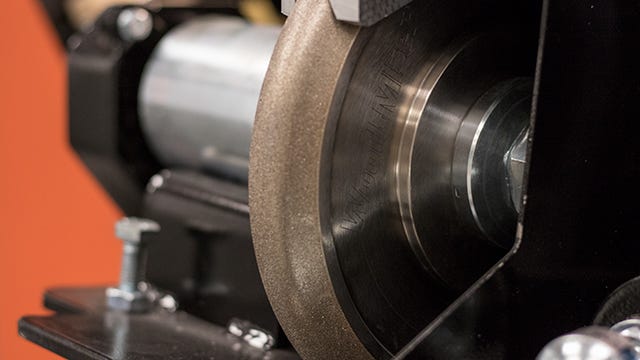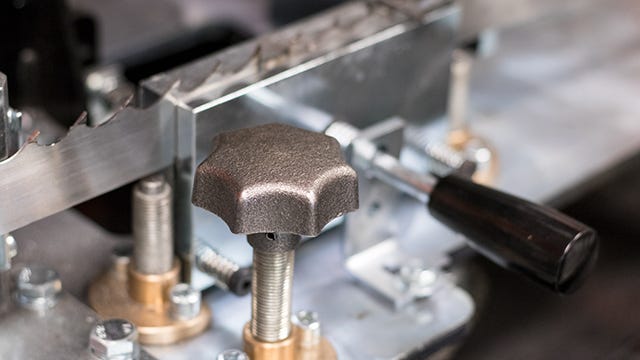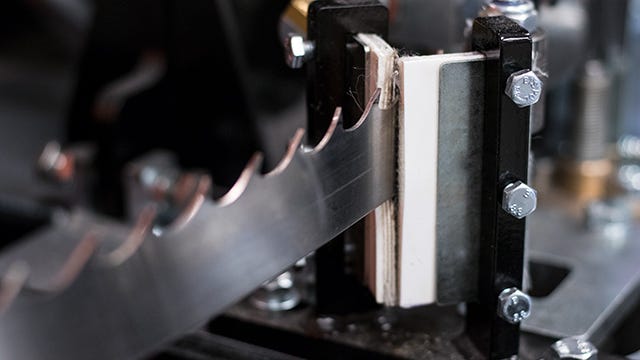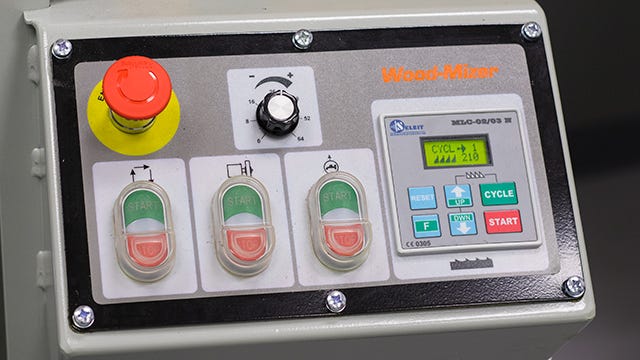 Control Station
Variable grinding speed and tooth counter.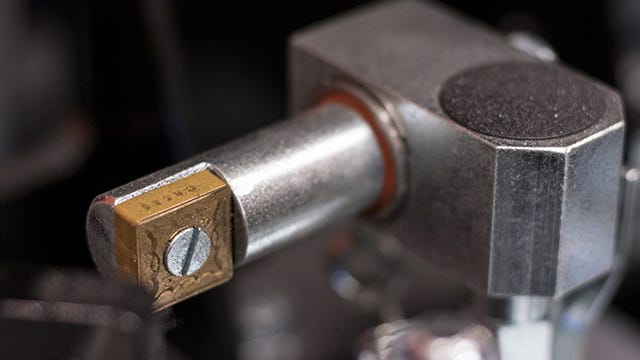 Inboard Carbide Scraper
Deburrs teeth.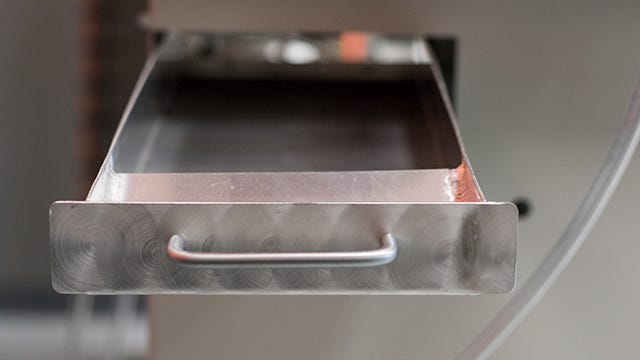 Magnet Filter Tray
Keeps oil clean.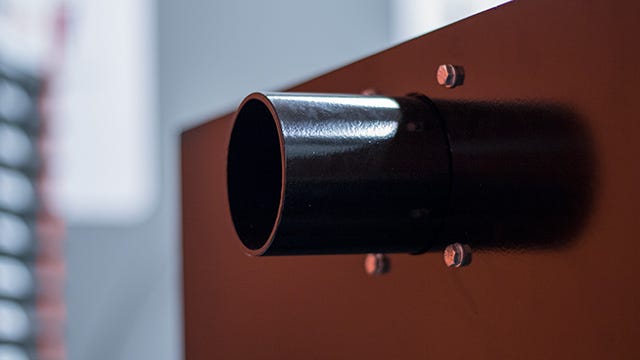 POWER

Grinding Motor

0.75 kW (1HP)

FEATURES & OPERATION

Interior Lighting

LED

Oil Drip Prevention

Oil Catch Basins on arms

Blade Support

3 Support Arms with Adjustable Blade Brackets

Oil Cleaning from Blade

Oil wiper pads

Oil Cleaning Method

Magnet Filter Tray

Oil Reservoir

15 L (3 gal.)

Grind Wheel Lubrication

ACP-1E Oil

Wheel RPM

4280

Grinding Wheel Size

203 mm (8″)

Grinding Wheel Type

CBN

Adjustments

Adjustments for Grind Depth, Face Grind, Blade Widths, Index Arm Stroke

Automatic Features

Digitally Set Tooth Number




Digitally Set Number of Cycles

Variable Speed

0-64 teeth/min

Blade Advancement

Cam-driven Tooth Pusher

Blade Widths

25 – 75 mm (1 – 3″)

Viewing Window

Front Window

DIMENSIONS & REQUIREMENTS

Electrical Requirements

230V 1Ph

Safety Standards

CE